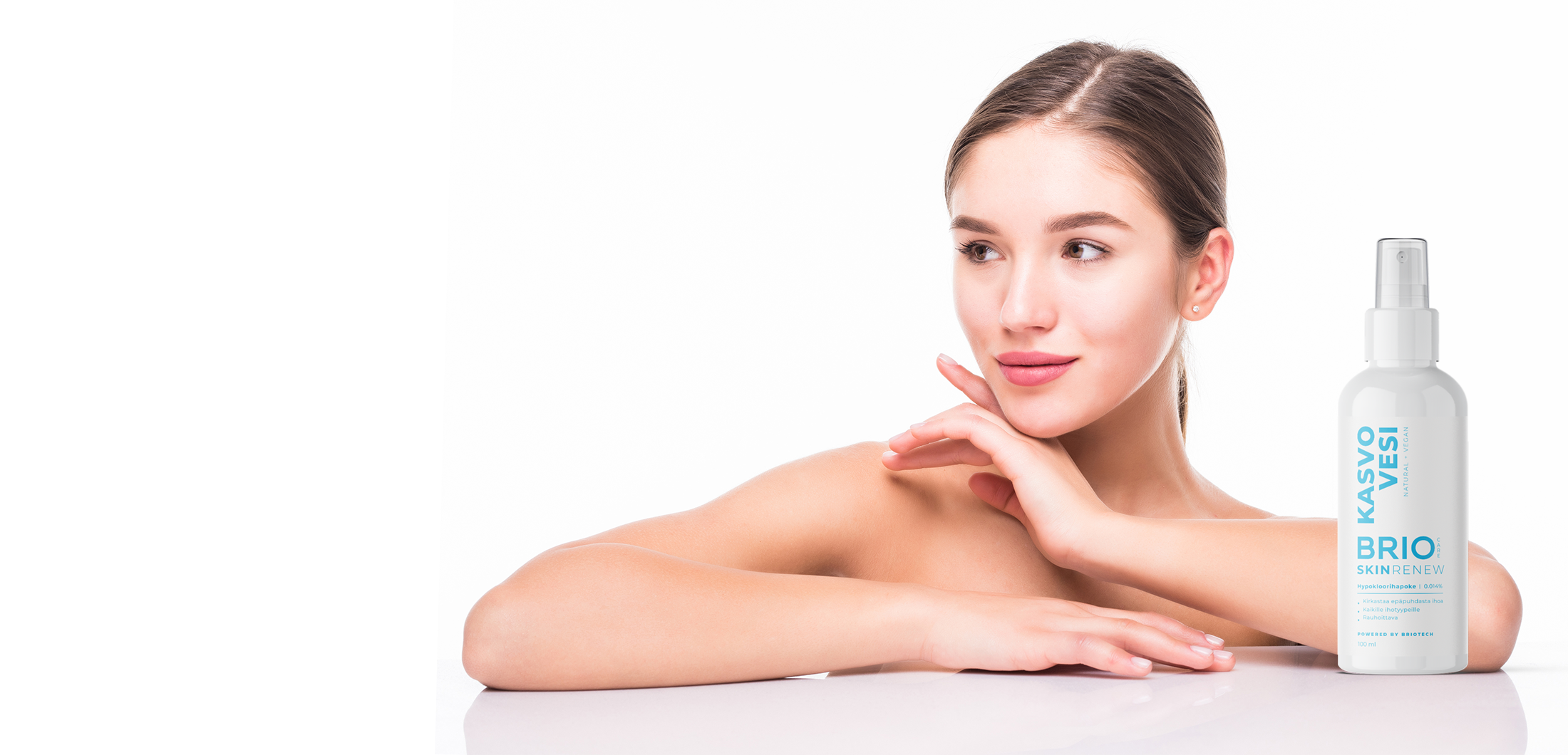 A soothing face and body mist to gently balance and clarify skin. Promote overall skin health and minimize skin imperfections by reducing the appearance of blemishes, calming redness, and relieving dry skin.
Powered by Hypochlorous,
Backed by Science
Briotech is a world-class manufacturer of pure, novel, stabilized hypochlorous (HOCl) with more than a decade of scientific research across the globe, known for their high science rigor and ability to manufacture HOCl with proven purity, exceptional efficacy, and record-breaking stability. These unprecedented breakthroughs have pushed the science of HOCl forward and have given way to game-changing advancements in health.
Product is made locally in Helsinki, Finland by Briotech EU, the official Subsidiary of Europe.
Face & Body Mist for All Skin Types
Versatile spray to rejuvenate the face, body, and chest. Gently formulated for all skin types and suitable for all ages.
Three simple and safe ingredients: water, salt, Hypochlorous (HOCl). Free of alcohol, oil, and additives. An easy application spray for daily use throughout the day.
The power of hypochlorous (HOCl)
HOCl is widely known for its effectiveness as an anti-inflammatory, and anti-itch agent.
HOCl triggers a series of biochemical chain reactions to restore normal structure and function.
HOCl activates tissue collagenase enzymes and reverses the hallmark features of epidermal aging.
HOCl targets bacteria, the root cause of acne, and promotes new skin cell growth.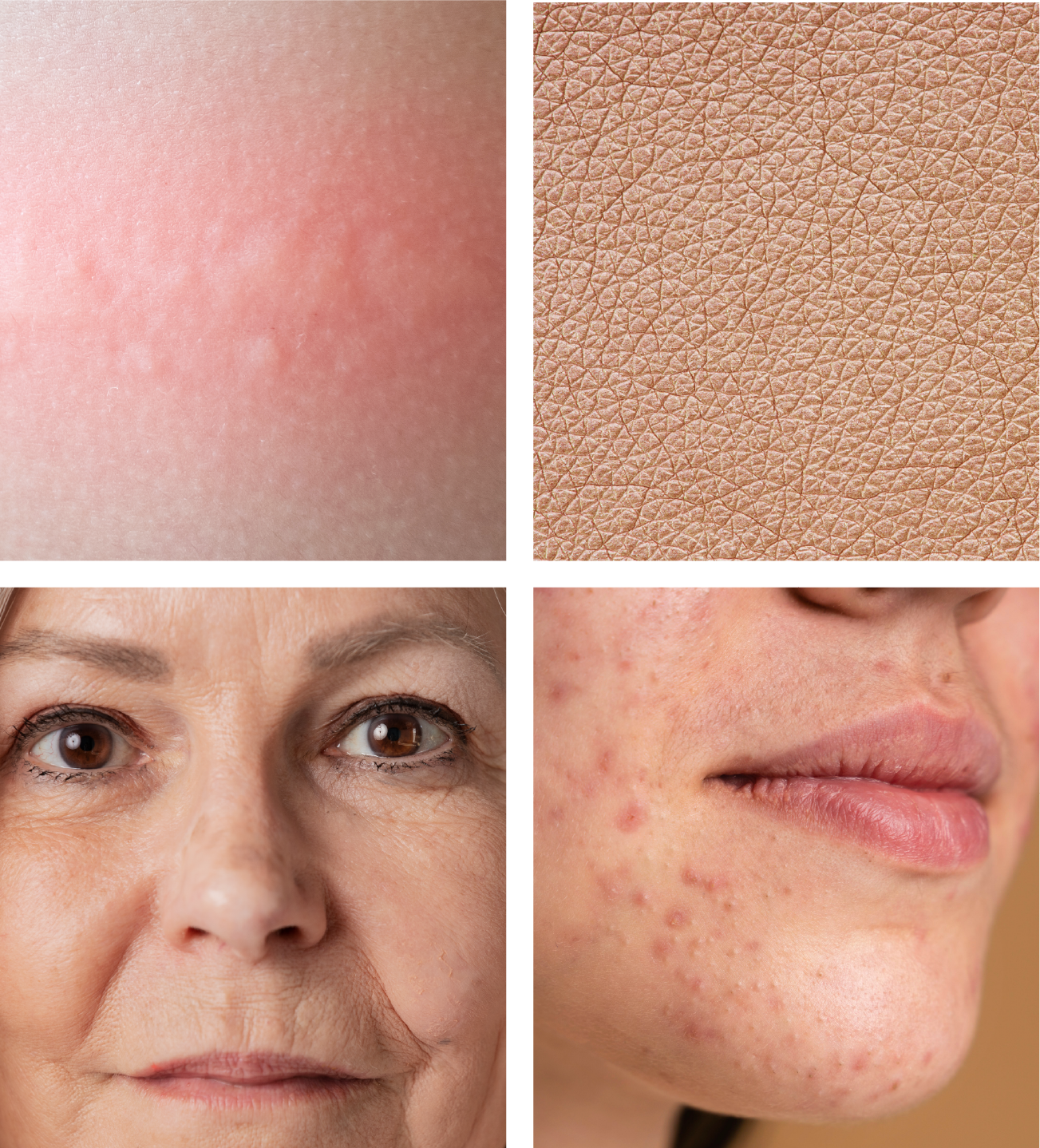 How do I use Skin Renew in my skin care routine?
As the perfect cosmetic solution to smooth and clarify skin, this is a versatile addition to your skin care routine. Skin Renew Toner is best applied after washing face or out of the shower, when pores are open. Shake bottle lightly and mist 2-4 times, morning and night. May be used throughout the day, as needed, onto clean, bare skin.
Is Skin Renew vegan or organic?
What is Hypochlorous (HOCl)?
How does HOCl work on scarring / anti-aging?
How does HOCl work on acne?
How does HOCl work on inflammation?